FREE Craft Papers: Summer Edition Spots & Circles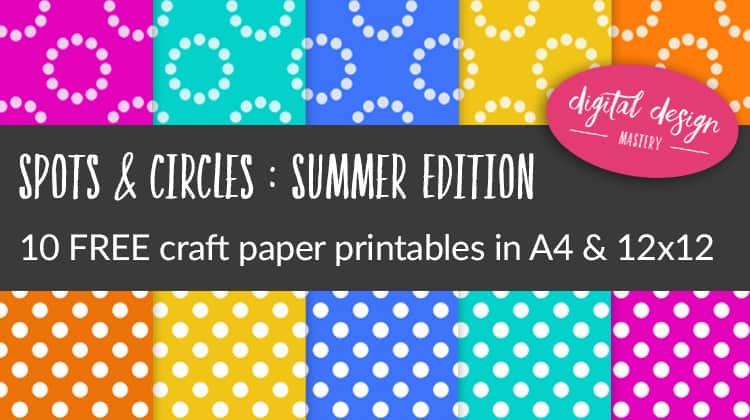 Can you BELIEVE the amazing weather in the UK at the moment? Summer is officially here,  woohoo!
It's been hot and sunny for a couple of weeks now with that trend set to continue – and I'm SO glad!
My gorgeous little summer puppy Freddie is loving all the sunshine too. Here we are enjoying the weather earlier this afternoon with a cheeky little afternoon sunbathing session. I should have been working on this blog post – but who could resist cuddles with that little fluff monster? 😉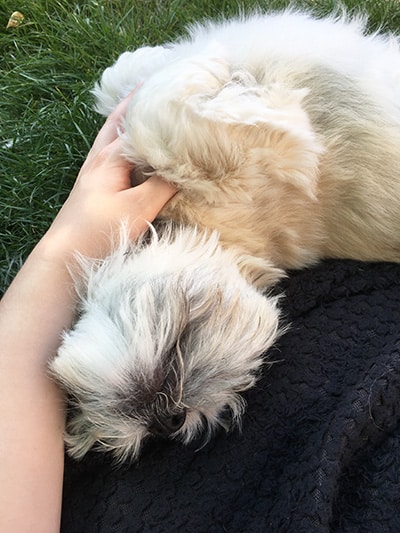 In celebration of all the summer sunshine, I've created a set of brightly coloured scrapbook papers which you can download for FREE.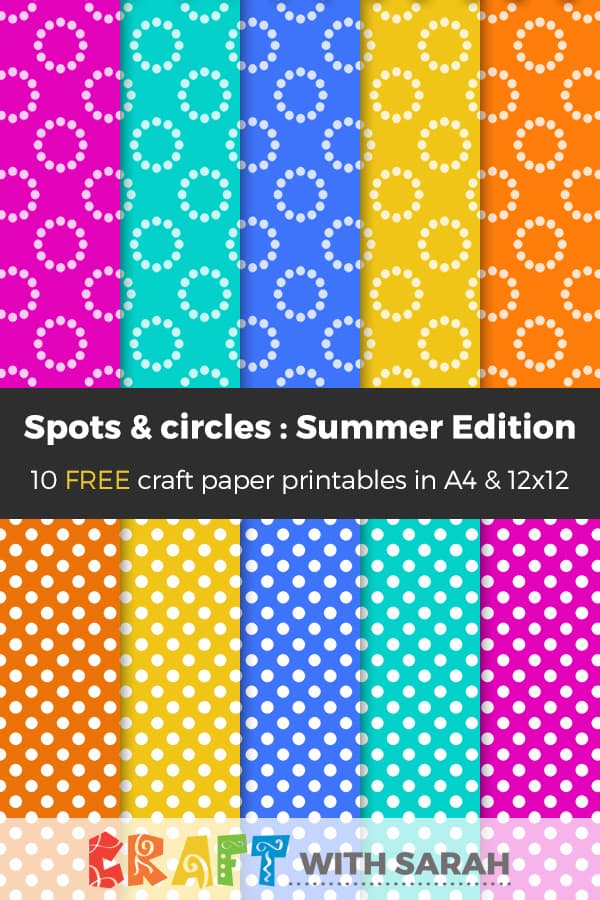 Free summer themed scrapbook papers for card making & crafting
These summer scrapbook papers are CU4CU which means that you can use them in crafting projects that you sell. This includes digital crafts such as card making downloads.
There are two different backing paper designs – a polka dot pattern and a circular spotty design. Choose from orange, yellow, blue, teal and pink for the ultimate in summer colour inspiration.
Yup, that's a whopping total of TEN summer scrapbook papers to use in your DIY craft projects.
Get the free scrapbook papers:
P.S. If you like these scrapbook papers, you might also want to check out the Spring version of the same patterns. Yup; they're free too!
Terms of use for FREE Craft Papers: Summer Edition Spots & Circles
Downloading the files signifies your agreement to the following:
You may print these files for your own personal use.
Do not sell the files or give them away to anyone else.
If you wish to share the files with someone, give them the link to this website page – do NOT send them the downloaded files directly.
You may sell handmade card or scrapbook pages that you make with these papers.
You may use these papers in your own digital designs which you sell, for example as part of a card making download that you sell on websites such as www.craftsuprint.com
Create something new and derivative with these papers; do not sell them in their original format.