3 Free Motivational Word Art Posters for Entrepreneurs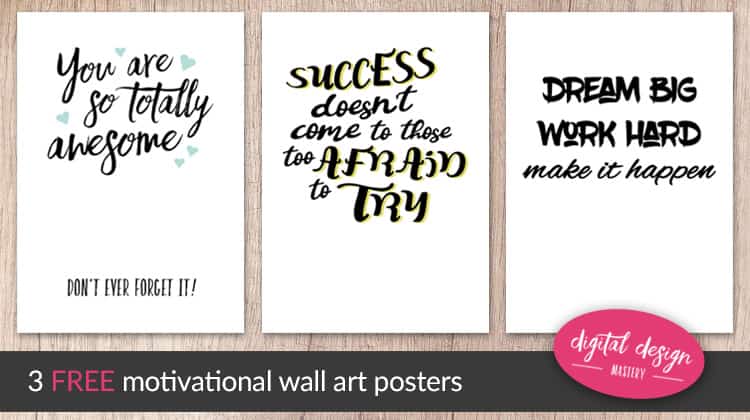 Updated on January 31st, 2019
I'm trying something different on the blog today! Instead of writing a tutorial or showing you a video, I'm giving away THREE beautiful and motivational A4 printables… absolutely free!
In the recent weeks I've been trying to sort out my home office to get everything organised, and one part of that has been redecorating and turning the space into one that's pretty bland and uninspiring into somewhere that will really motivate and encourage me whilst I'm working.
Note: Some of the links included in this article are affiliate links, which means that if you click through and make a purchase I will get a commission (at no additional cost to you).
Word art posters for home offices
There is a large white wall right above my desk and my idea was to fill it with lots of different photo frames in all different sizes. It sounded like a great plan, until the time came to start filling the frames, and I was a bit stumped!
After much searching online, I couldn't really find what I was looking for – so I decided to create it myself using these beautiful fonts from The Hungry Jpeg.
I designed three motivational quote A4 posters and they are sitting nicely in their frames around my room. But then I thought – why keep them all to myself?
Transform your home office with these FREE word art posters
So, here you go, lovely blog reader – here are the posters, all neatly packaged up and waiting for you to download them! Simply fill out the form below and your digital downloads will be sent directly to your inbox.
The posters are each A4 in size and are provided as individual PDF documents. Simply download, print, frame and voila – instant home office decor for a totally bargain price!
Get the free motivational wall art posters:
The images below are previews of the motivational quote posters. Sign up using the form above to get the high-quality versions that are ready for printing.
You are so totally awesome (don't ever forget it!)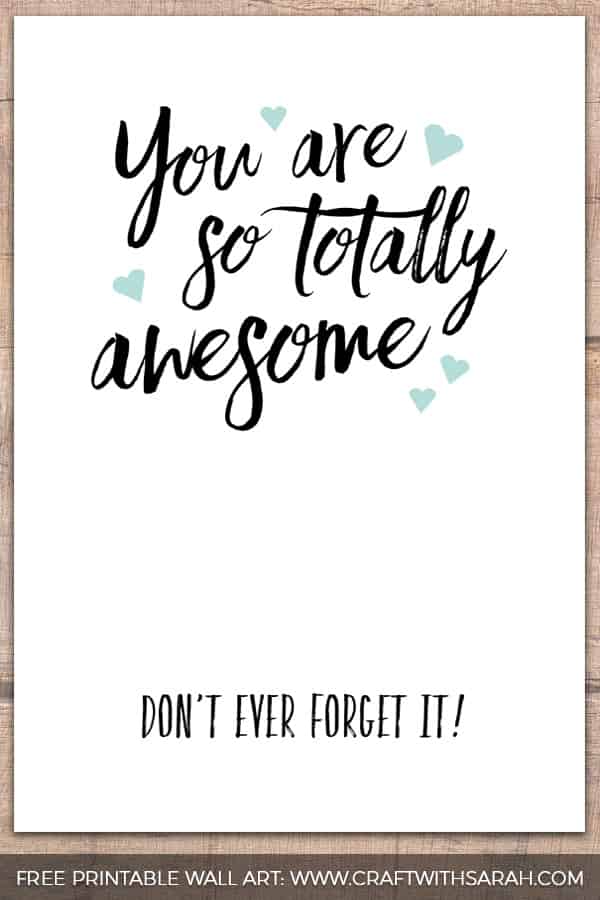 Dream Big, Work Hard – Make it Happen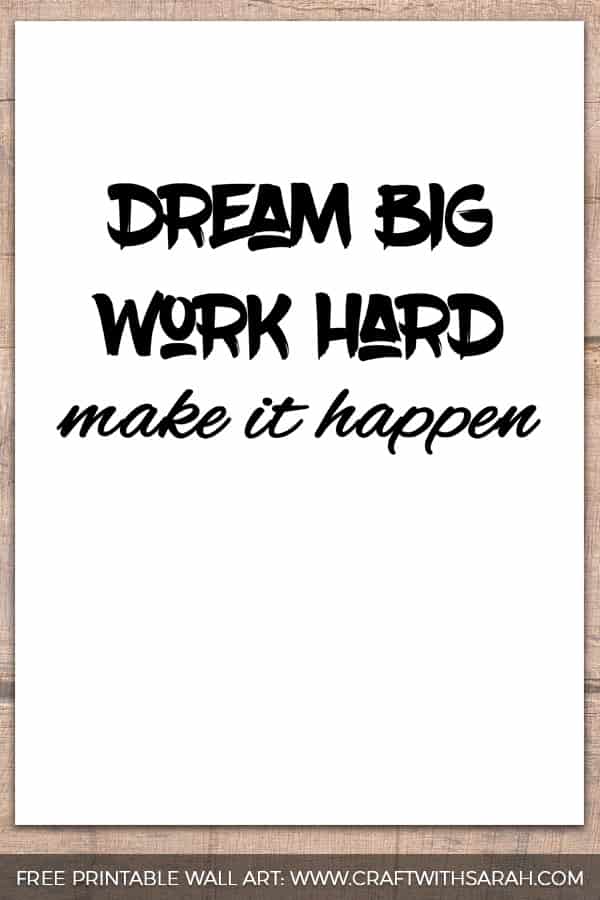 Success doesn't come to those too afraid to try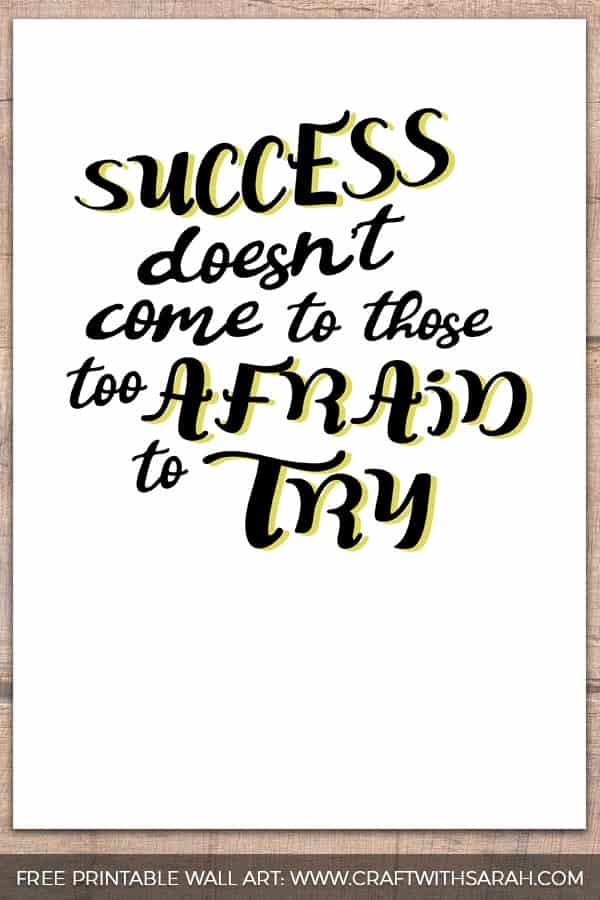 Download the free motivational quote posters:
Terms of use:
Please read the following terms of use for these printables. Completing the form above signifies your agreement to these terms:
You may print these files for your own personal use.
These files are NOT for commercial use. This includes both printed and digital formats.
You must not sell the files or give them away to anyone else.
If you wish to share the files with someone, give them the link to this website page – do NOT send them the PDFs.