Free Decoupage: Cute Dogs Card Making Sheet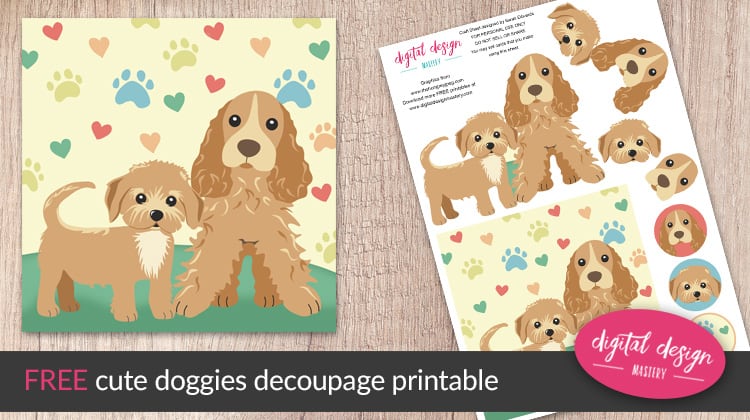 Updated on January 31st, 2019
Last week I ran a poll on my Facebook page asking crafters if they prefer decoupage or pyramage. Here are the results: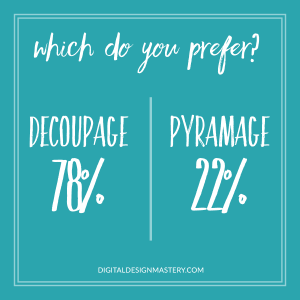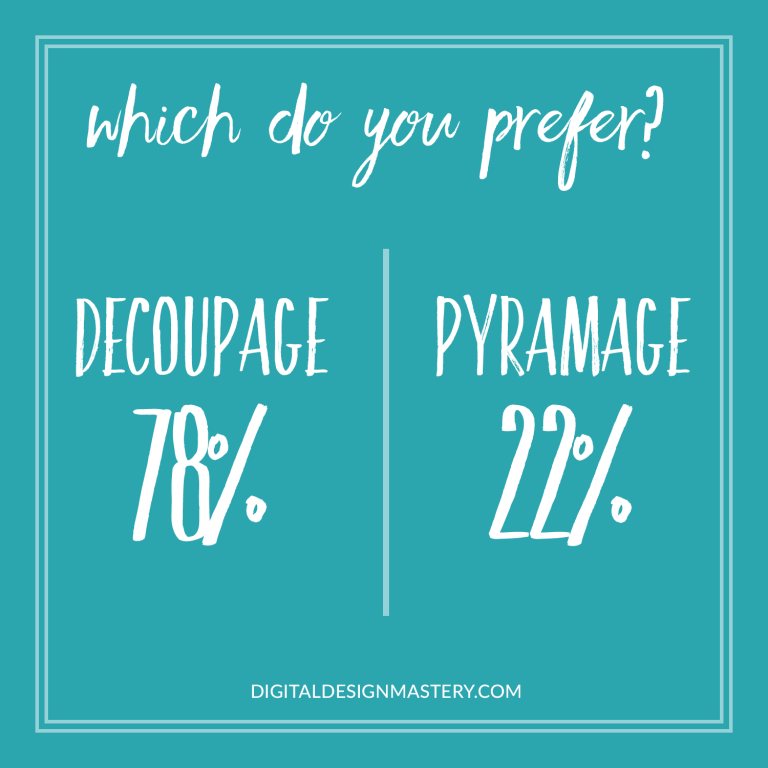 As you can see, decoupage won by a large percentage. In honour of that, I thought this week's free printable should be a decoupage sheet!
Note: Some of the links included in this article are affiliate links, which means that if you click through and make a purchase I will get a commission (at no additional cost to you).
Make the perfect handmade card for dog lovers with this free printable
I've designed a square card front showing two gorgeous little dogs. There is a terrier puppy on the left and a golden cocker spaniel on the right.
The dogs are sat on a green carpet with a pale yellow background that's decorated in pastel coloured pawprints and hearts.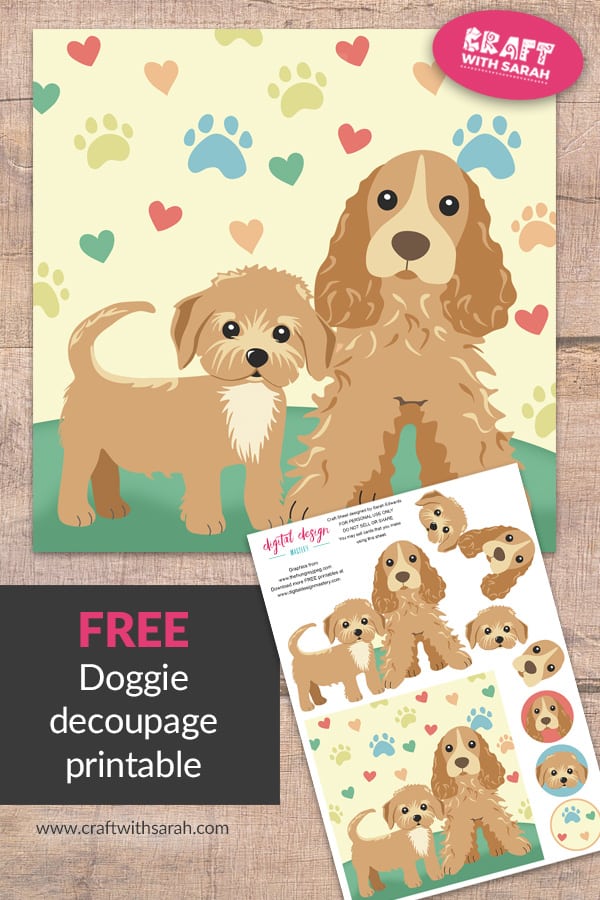 The card front measures 5.5 x 5.5 inches, making it perfect for your 6×6 inch cards as it allows for a little gap around the edge when you mount it on to your card blank.
Decoupage layers are included so that you can layer up the dogs using foam pads to give your handmade card a 3D effect.
Three coordinating circle badges are included too which you could use to decorate your card, or to create a matching envelope or card insert.
Get the free dogs decoupage sheet:
Terms of use:
Downloading the 'Cute Dogs Card Making Sheet' printable signifies your agreement to the following:
You may print these files for your own personal use.
You must not sell the files or give them away to anyone else.
If you wish to share the files with someone, give them the link to this website page – do NOT send them the downloaded files directly.
You may sell handmade cards that you make from these files, but you must not sell the files themselves.
Make your own printables for dog lovers
The dog clipart are graphics I used for this sheet are from my favourite graphics resource The Hungry Jpeg.
They have a wide range of pooch themed graphics which you can buy and then use in your own craft projects.
Here are a few of my favourites: