Free Christmas Colouring Pages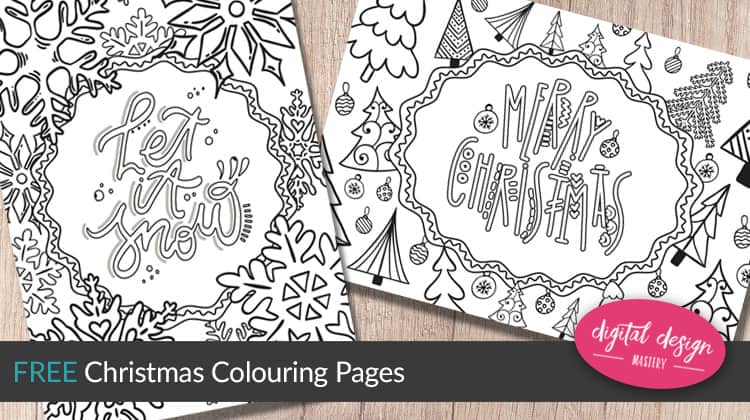 Updated on January 30th, 2019
It's Day 6 of my "Crafty Advent Calendar" where I'm revealing one new FREE craft printable every day for 25 days.
We're taking a little break from card making today and instead our Christmas craft project is this pair of free colouring pages.
Top tip: Make sure you don't miss a single day of the "Craft Advent Calendar" by signing up here.
Free Christmas coloring printables
Design 1: Let it Snow
The first free colouring page has lots of pretty snowflakes in various sizes and a fancy "Let it Snow" quote in the middle.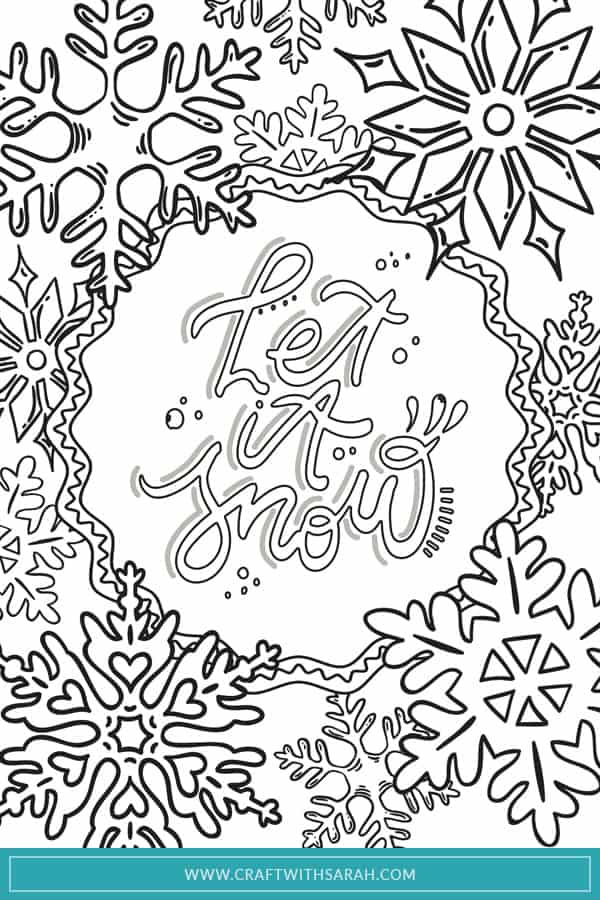 Design 2: Merry Christmas
The second free Christmas colouring printable has "Merry Christmas" in fancy text. The background is covered in different styles of Christmas trees and bauble decorations.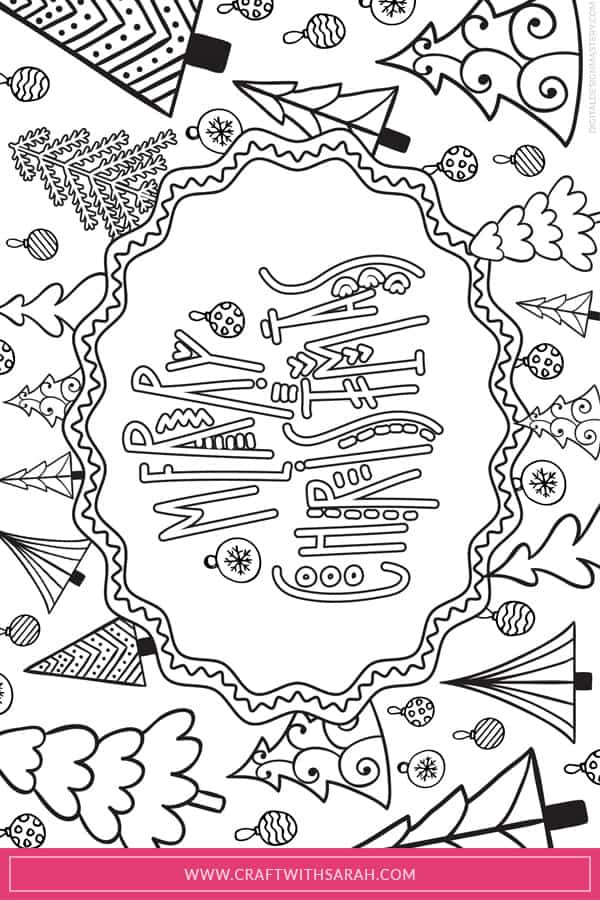 Download full size versions of the Christmas printable coloring pages:
As I am lucky enough to have blog readers from all over the world, I've tried to make it as easy as possible for you to print the pages by including two separate versions of each design – one in A4 paper size and one in US Letter size.
The designs are the same in each size version but have been resized to fit the two different paper sizes.
Get the free Christmas colouring pages:
Do you want 25 Festive Freebies? Click here.