FREE Earth Mandala Scrapbook Papers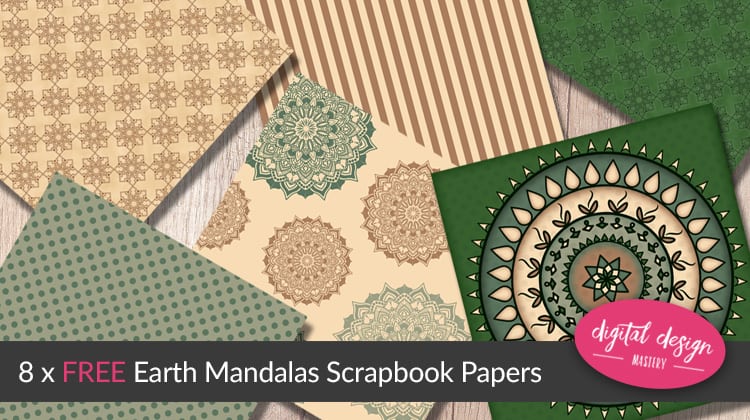 Before I jump in to talking about this new earth mandala background paper collection, I'd like to share a little personal story with you.
Last weekend something amazing happened which made be feel so grateful to each and every one of you reading this blog.
My summer scrapbook papers got featured on a website called Craft Gossip which is a huge online collection of over 75,000 craft projects.
Just before the collection went live on that site, I overhauled my blog to add a Freebie Library so that you can grab all my free printables in one place rather than having to read through lots of different articles to get them all.
Those two things combined resulted in a phenomenal response from people like you!
Over 40 people signed up to the Freebie Library within 48 hours of it being launched which was quite frankly incredible, and so much more than I was expecting.  I'd like to say a great big THANK YOU to everyone who has already signed up, and also a big WELCOME to anyone new who signs up after reading this  🙂
This gave me a much-needed boost of positivity and I've spent the last few days working on a whole range of new freebies that will be released over the next few weeks – starting with this collection of earth mandala scrapbook papers.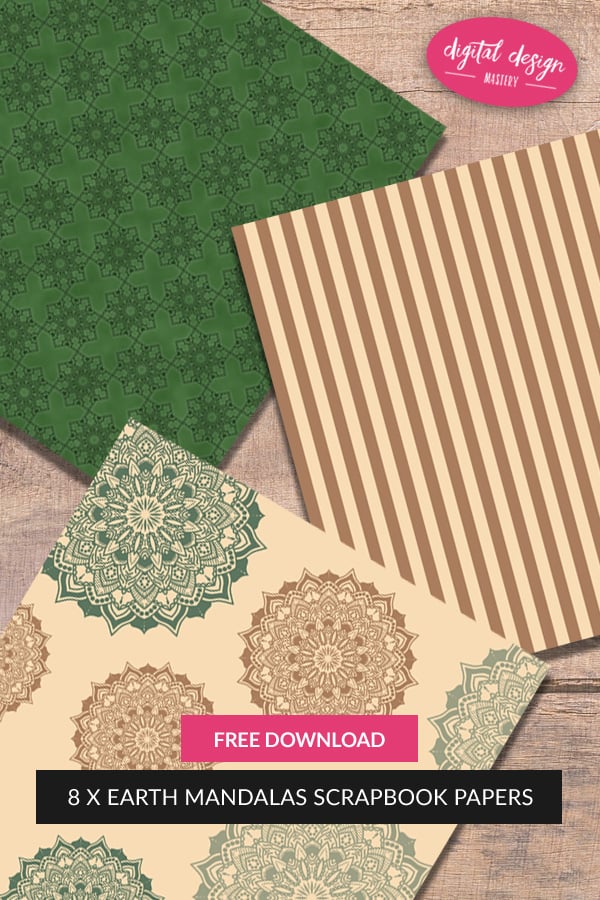 There are eight different paper designs which all use the same green-and-brown colour scheme for consistency. This means that you can mix-and-match the papers in your scrapbook pages or craft projects and have the colours all match up perfectly.
As usual these papers are completely free to download – simple fill out the instructions on the box below to start the download.
I hope that you enjoy them, and can't wait to share more free printables with you soon. 🙂
Get the free scrapbook papers:
Terms of use for Earth Mandala Scrapbook Papers:
You may print these files for your own personal use.
You must not sell the files or give them away to anyone else.
If you wish to share the files with someone, give them the link to https://www.craftwithsarah.com – do NOT send them the downloaded files directly.
You must not use these backgrounds to create your own digital products.
You may sell physical handmade cards that you make from these backgrounds.
P.S. Before you go, don't forget to check out my other scrapbook paper collections.