How to Curve Text in Cricut Design Space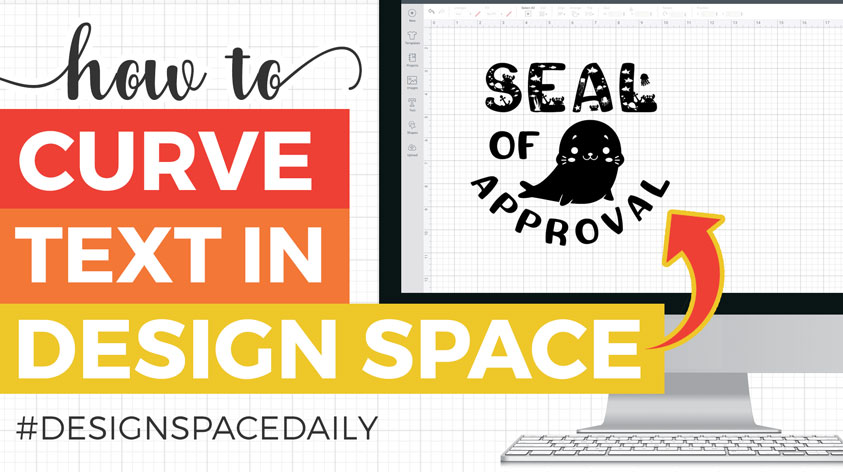 Learn how to curve your text in Design Space to give your words some shape.
Ever wanted to create perfect curves with your text in Design Space? Well, now you can!
This tutorial is part of my Design Space Daily video series – short and snappy videos to help you learn the Cricut Design Space software.
---
VIDEO: Curving text in Design Space
Watch this quick 2-minute video to learn how to curve text in Design Space.
Once you've learnt how, you'll wonder why you ever did text-based designs without it! It's a real game-changer!
Video recorded using Design Space v5.8.15 on a Windows PC.
I release new Cricut videos each week. Subscribe to my YouTube Channel to never miss an episode!
---
Where is the curve tool in Design Space?
The Curve tool icon will only appear when you have a Text layer selected.
To start using the curve tool in Design Space, first create your text using the Text tool and then click on the layer to select it.
You will know it's selected because the text will get a border around it.
Once text is selected, the curve tool will appear near the top of the screen.
It's in between the "Alignment" and "Advanced" buttons in the menu list.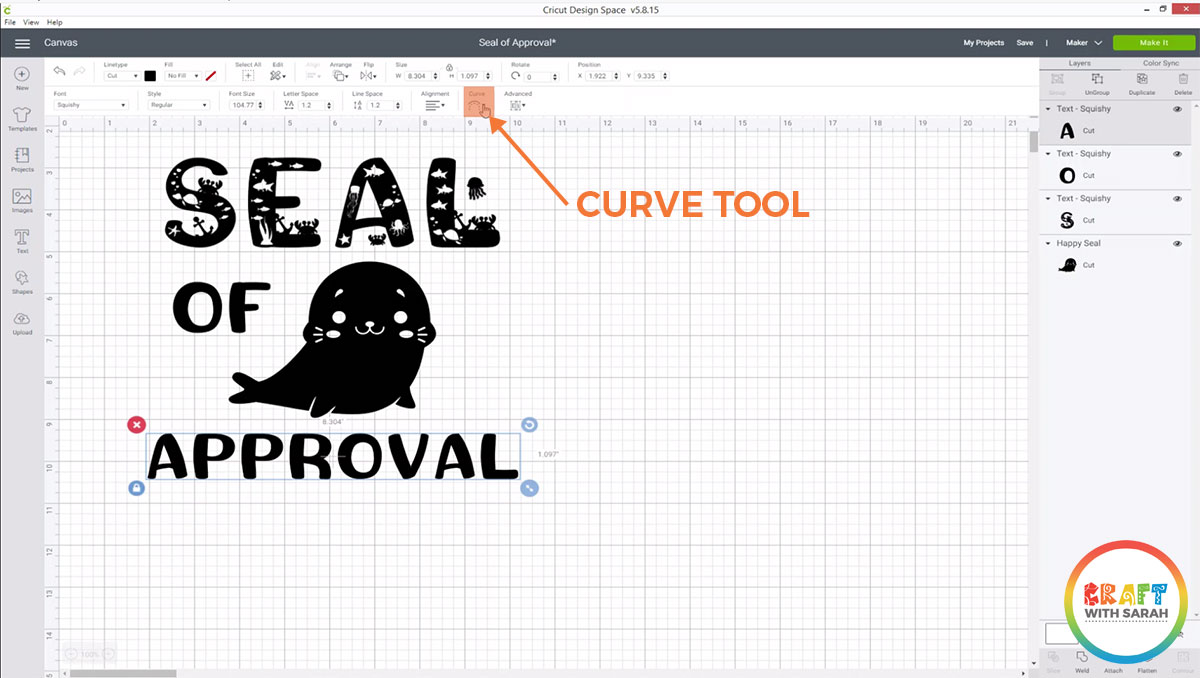 ---
How to use the Cricut Design Space curve tool
Click on the curve tool to bring up a slider bar.
Use your mouse to slide the dark circle to the right to curve the text into an upwards semi-circle.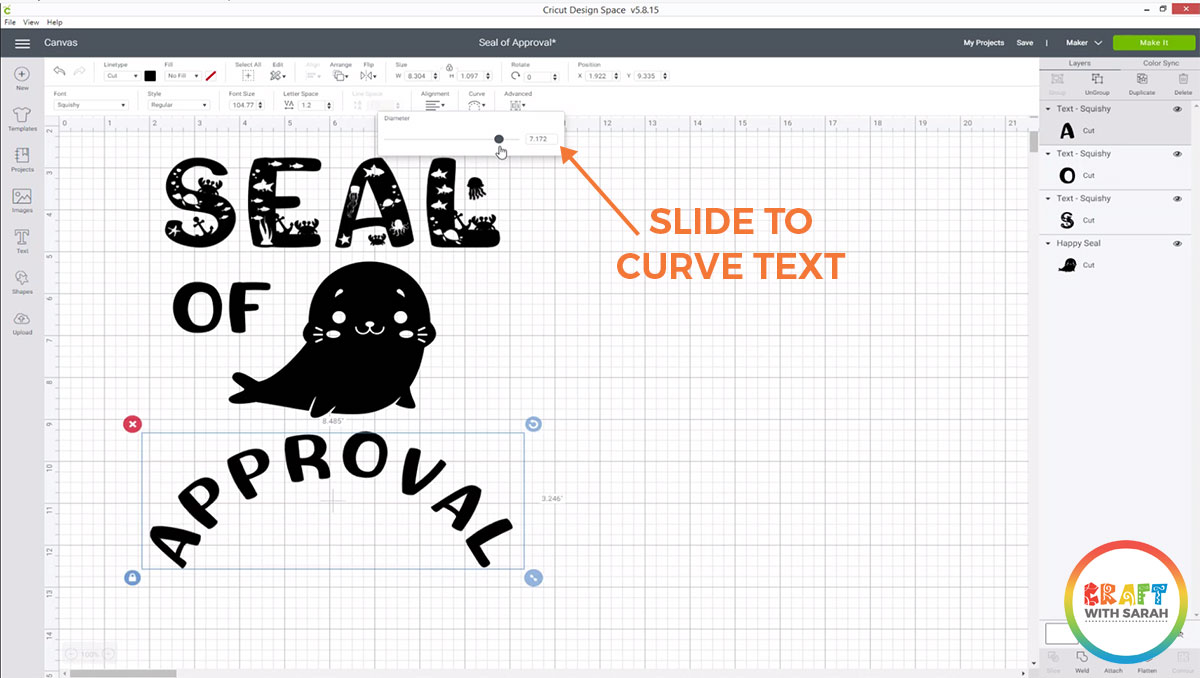 Slide the dark circle to the left to curve the text into a downwards semi-circle.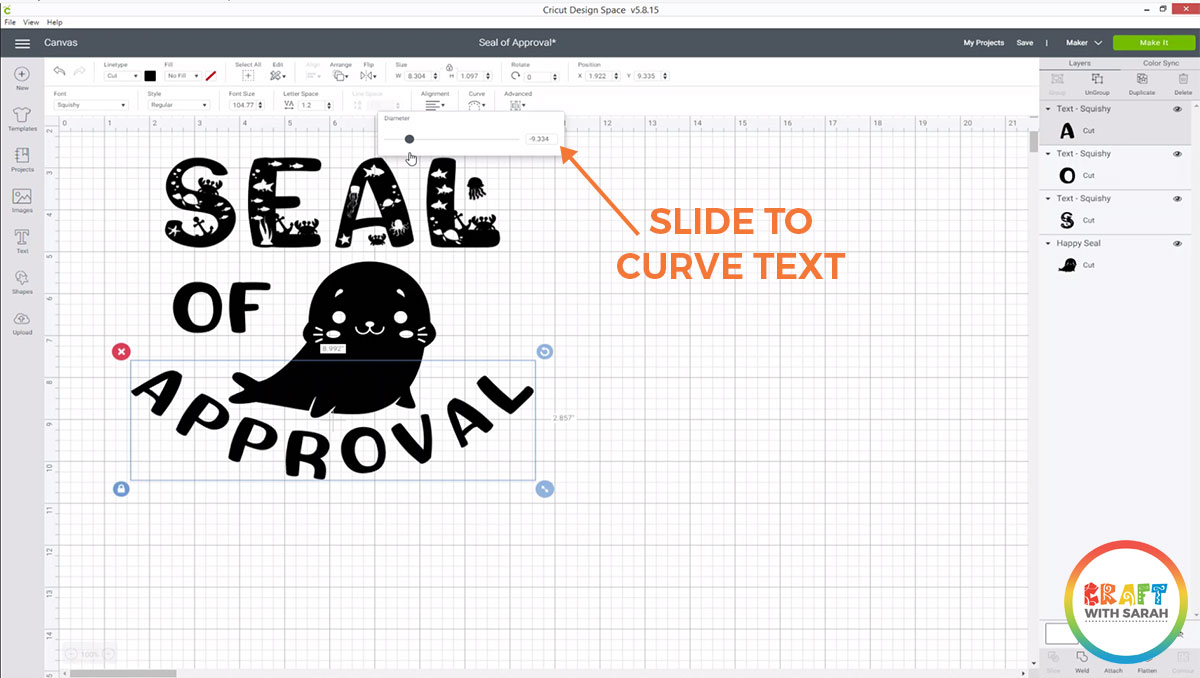 The more you drag the bar, the more dramatic the curve.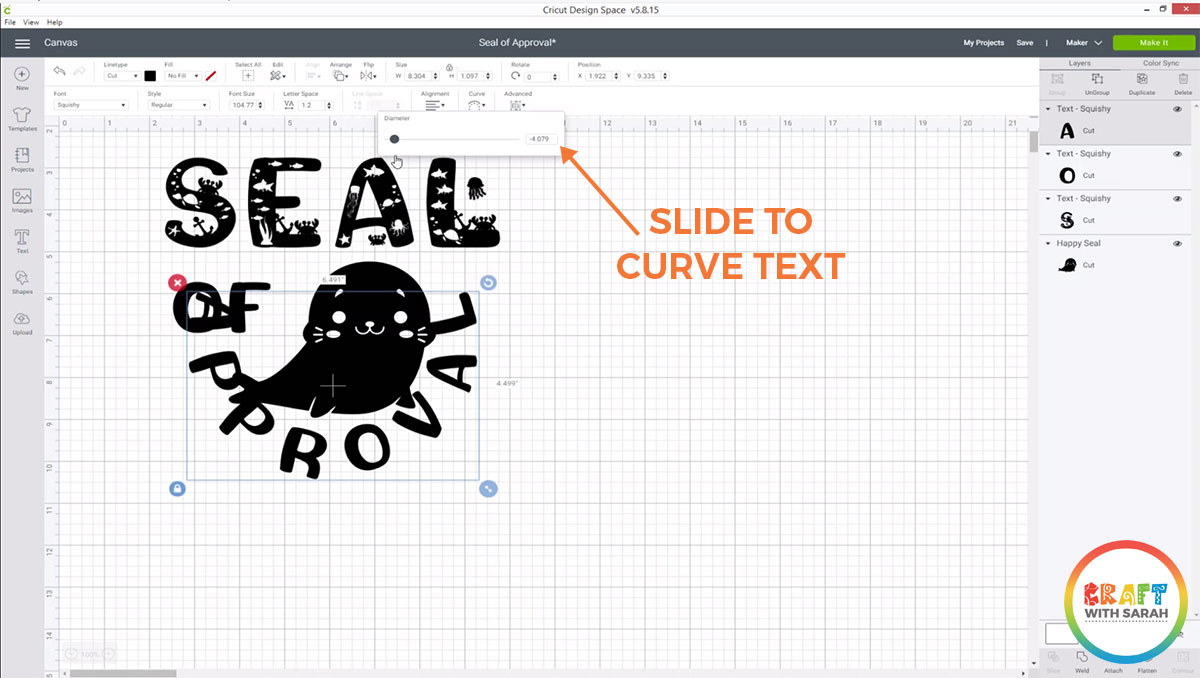 If you drag the bar too far and your text is more curved than you wanted, simply slide it in the other direction to reduce the angle of the curve.
---
How do you curve text in Cricut Design space on iPhone or iPad?
Unfortunately, as of May 2020, the Design Space iOs and Android apps do not have the 'curve text' feature. 🙁
If you want to curve text, you'll need to do it on a computer using the desktop version of Design Space.
Hopefully Cricut will add this feature to mobile devices in the future!
---
Check out my other Design Space tutorials for features which you CAN use on iPhones, iPads and Android devices!
Happy crafting,
Sarah x