Design Your Own Cricut Picture Mandalas in Design Space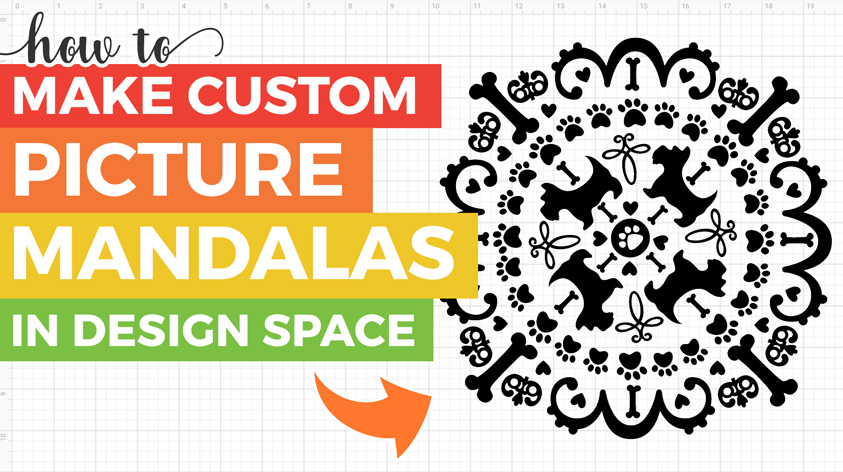 Are you tired of searching for the perfect mandala SVG? Well… why not design your own, directly in Design Space?
Did you know that YOU (yes, YOU!) can design your own picture mandalas like this cute dog themed design in Cricut Design Space – even if you have NO designing experience?
Yes, you can! AND it's waaaaay easier than you might think.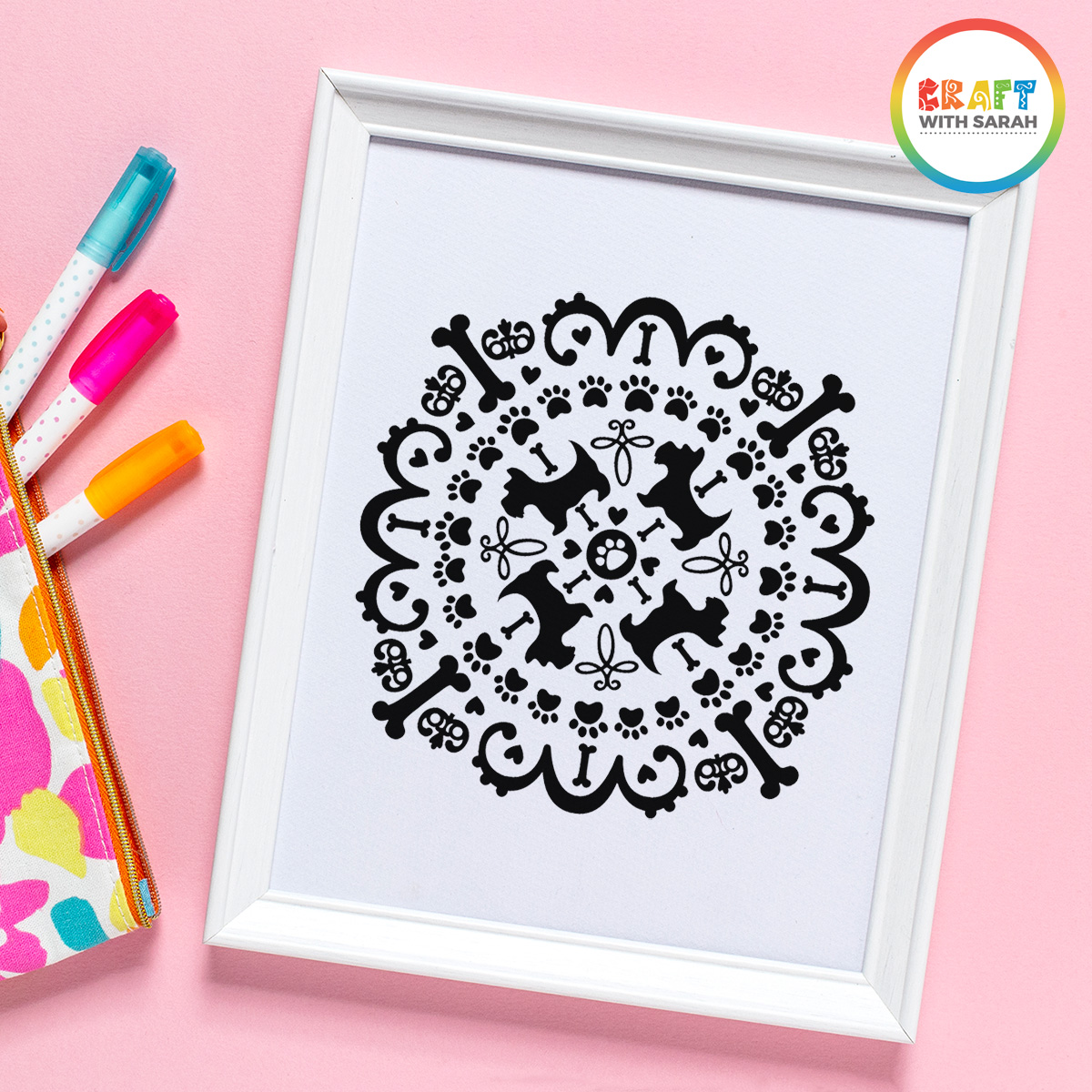 ---
Draw your own picture mandalas in Cricut Design Space
Watch this video for a full walkthrough Design Space tutorial on how to design picture mandalas to cut on your Cricut machine.
---
How to make a Cricut mandala
The video above will show you all the steps needed to design a picture mandala in Cricut Design Space.
I did a dog themed one, but you could choose anything you like – unicorns, dinosaurs, birthday, love hearts, nurse themed mandalas – whatever you can think of!
This design technique lets you create your own custom Cricut designs to perfectly suit the item that you are creating AND the person who you are making it for.
Related: How to design your own 3D mandala letters in Design Space
Picture mandalas look GORGEOUS on t-shirts, as well as in shadow boxes, picture frames, hoodies and on any other customisable merchandise that you can think of!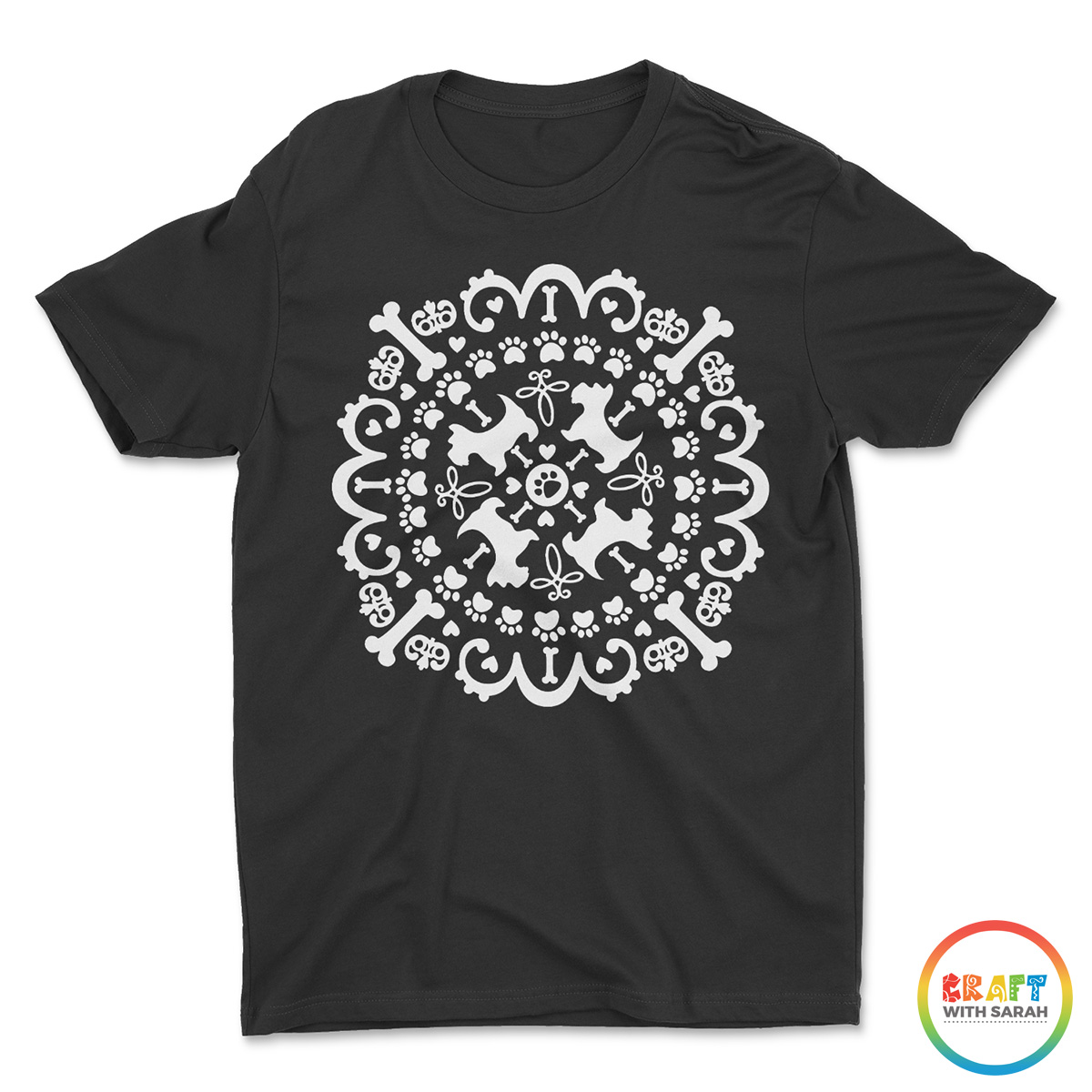 The first time you design a mandala it will probably take you a while as you are learning the technique, but after that you'll get quicker and quicker until you're whipping up new designs in no time at all!
Happy crafting,
Sarah