Christmas Bear Decoupage Toppers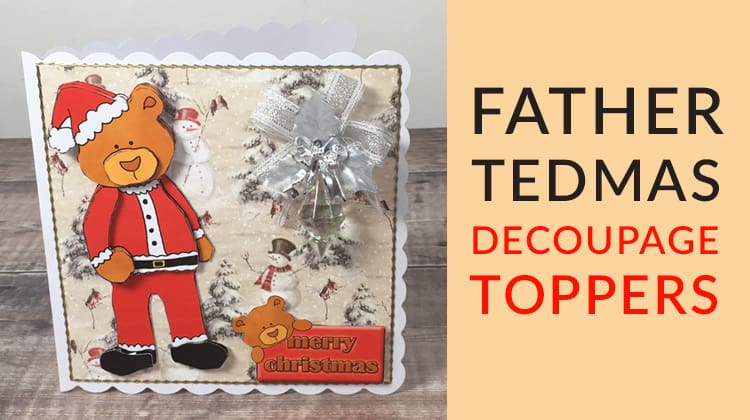 Updated on January 30th, 2019
It's Day 10 of my "Crafty Advent Calendar" where I'm revealing one new FREE craft printable every day for 25 days.
Top tip: Make sure you don't miss a single day of the "Crafty Advent Calendar" by signing up here.
Father Tedmas Decoupage Instructions
Note: Some of the links included in this article are affiliate links, which means that if you click through and make a purchase I may receive a commission (at no additional cost to you).
You will need…
Free Father Tedmas craft printable (available in my free resource library — get the password at the bottom of this post)
Glossy paper to print on
Scissors
Paper trimmer or craft knife & cutting matt
Double-sided tape
3D foam pads
5.5 x 5.5 inches Christmas backing paper
Gold border peel-off stickers
Christmas embellishment or topper
Make a handmade Christmas teddy bear decoupage card
Step 1: Print the craft sheet
Print the Father Tedmas decoupage craft sheet onto photo paper or card.
I use Crafty Bob Glossy Paper which is a special type of paper designed for greetings cards and crafts.
I like to use this paper because the printer ink dries instantly and is smudge-proof straight after printing, so you can use the printed sheet straight away.
If you aren't a fan of the glossy shiny look to your printouts then the paper is available in matte too.
Step 2: Cut out one of the toppers
Cut out all of the pieces to make one of the decoupage teddies.
Some of the decoupage parts are quite fiddly, so go careful! You might want to use a small pair or scissors or perhaps a pair of specialist decoupage scissors.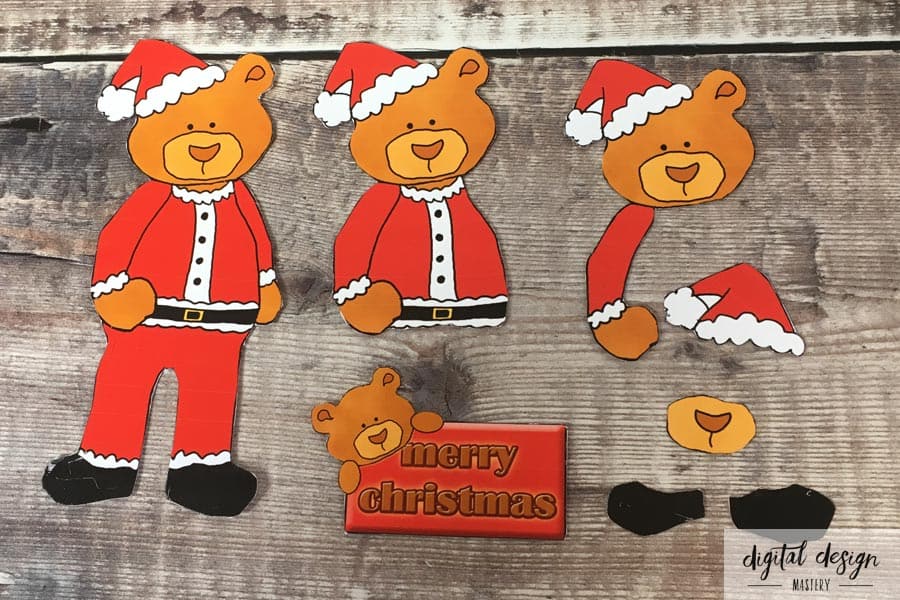 Step 3: Assemble the decoupage topper
Use 3D foam pads to layer up the decoupage and stick all of the pieces together.
Start with the largest piece and add them on in size order, with the smallest last.
This creates a lovely 3D effect to your Christmas teddy bear.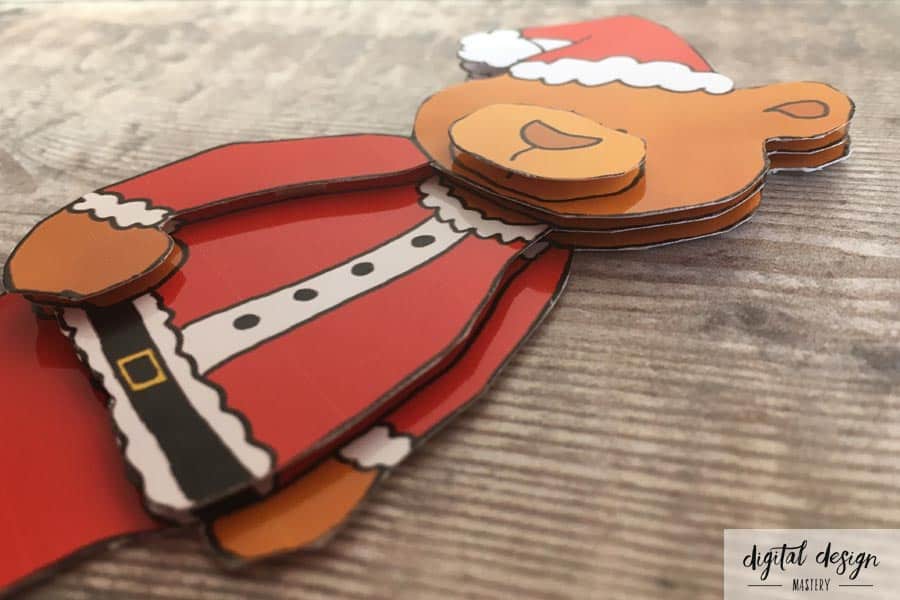 Step 4: Prepare your card front
Cut a piece of Christmas backing paper to 5.5 x 5.5 inches and stick it to your card blank using double sided tape.
Add gold or silver peel-off border stickers to the outside for some extra Christmas glitz.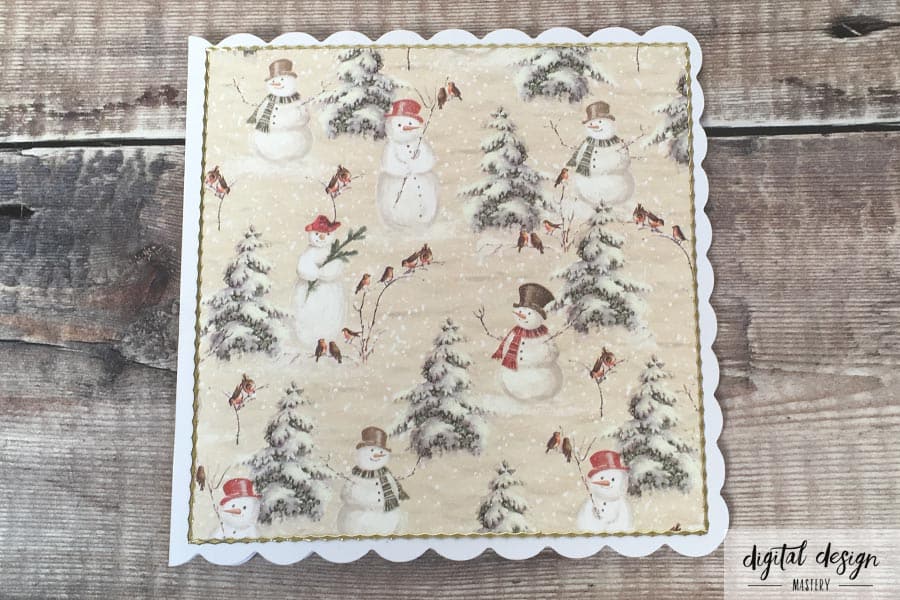 Step 5: Finish your card
Use double sided tape to stick your Christmas teddy topper to the front of your card.
Use 3D foam pads to add one of the "Merry Christmas" toppers to the bottom right and then choose a large Christmas embellishment to adorn the top right of your card.
My topper is a little bit big (it's a Christmas tree decoration!) so I may have to make a little card box to present it in, as I don't think it will fit in an envelope – whoops!
Get the free printable to make this Christmas teddy bear handmade card:
Do you want 25 Festive Freebies? Click here.